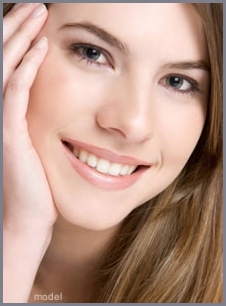 Intense Pulsed Light
Photorejuvenation treatments use gentle pulses of intense pulsed light to treat undesirable dark and red skin pigmentation. Photorejuvenation treats sun spots, age spots, rosacea, spider veins, capillaries and more. One to five treatments may be needed. Depending on the severity of your conditions, several more treatments may be necessary to achieve your best results. This treatment requires no "down" time.
Fractionated Laser Skin Resurfacing
Fractionated Skin resurfacing uses laser energy microbeams to create areas of affected tissue that extend through the epidermis into the dermis. The body's natural healing process creates new, healthy tissue to replace the areas of affected tissue, resulting in healthier, younger skin. Fractionated laser skin resurfacing can improve the appearance of Age Spots, Sun Damage, Skin Tone and Texture, Wrinkles, Surgical/Acne Scars and Stretch Marks. This treatment has approximately 3 – 5 days "down" time.
C02
The C02 Laser is considered the most effective weapon for combating facial wrinkles, aging and many other skin imperfections. Skin resurfacing treatments restore tone and glow to your face through the formation of a completely new skin layer. This treatment has approximately 10 – 14 days recovery period.