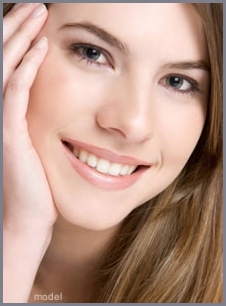 Skin Care
Just as skin conditions vary, many of the treatment programs available today offer choices in skin care that meet or greatly exceed the individual needs of each patient. Most skin care products such as cleansers, moisturizers, and sun protection are designed to maintain healthy skin, while others such as Vitamin C, Vitamin A, Alpha Hydroxy, and Glycolic acid products are designed to repair and rejuvenate aged or damaged skin.
In addition to a properly selected at-home skin care program are the many aesthetic advances in surgical and non-surgical skin care treatments. Laser resurfacing, chemical peels, Glycolic acid treatments, and Microdermabrasion have become the basis on which the perfect skin care program is built.

Obagi
Vibrant, beautiful skin begins with proper skin care. The Obagi Condition and Enhance system is the perfect blend of exfoliation, medical grade ingredients to reduce sun induced brown spots, and protection of the skin against the harmful UV rays that cumulatively cause premature aging.

Obagi Blue Peel
The Obagi Blue Peel is a TCA (trichloracetic acid) chemical peel that can dramatically reduce the appearance of sun induced brown spots and photo damage while giving the skin a healthy and beautiful glow. Combine with the Condition and Enhance system by Obagi, this is a perfect preparation and treatment plan to yield more youthful skin without surgery. Expect that your skin may have a bluish tint for about 48 hours and some peeling for 4 – 6 days.

Obagi360 System
Designed to address skin imperfections and maintain a youthful glow, this skincare system improves skin tone, texture, and feel. It also protects the skin from damage due to aging, stress, sun exposure, and other environmental factors. It improves the skin's outer appearance, while also making it healthier underneath.
To learn more about the Obagi360 System please click here

Obagi-C Rx System
This line of skincare product is specially designed to give the skin a smoother, more radiant glow. Obagi-C Rx products feature both Vitamin C and prescription-strength 4% hydroquinone that address skin imperfections.
To learn more about the Obagi-C Rx System please click here

Nu-Derm System
The Nu-Derm System targets damaged skin cells to counteract the effects of daily or excessive sun exposure. The Nu-Derm System invigorates the skin's natural process of replacing damaged skin cells with new, healthy ones, helping the skin appear more radiant.
To learn more about the Nu-Derm System please click here

ELASTIderm Eye Care & Serum
Made by Obagi, the ELASTIderm Eye Product line consists of top-quality eye skin care products that improve the overall look of the eyes, providing a more youthful appearance. Consisting of three components (cream, gel, and serum), ELASTiderm revitalizes and rejuvenates the skin around the eyes through its various active ingredients.
To learn more about ELASTIderm Eye Care & Serum please click here

Chemical Peels
Chemical peels (TCA peel) are safe and effective for all skin types. With the appropriate skin care program to support the TCA chemical peel, many patients have realized dramatic results. Programs such as these are ideal for patients with darker complexions who may not be Laser resurfacing candidates, patients with acne scarring or active acne breakouts or those seeking smoother, more youthful skin. Trichloroacedic acid is applied by a trained healthcare professional to remove the top layers of damaged skin. New cells formed during healing produce tighter, more youthful-looking skin. Peeling can last for up to a week following the procedure and down time is limited to 24-48 hours after the procedure when peeling is the most prevalent.

Blue Peel Radiance
Enhance the Look and Feel of Your Skin Within Minutes. A Blue Peel RADIANCE can improve your skin's look, texture, and feel in a matter of minutes with instant, radiant results. This "lunch time peel" is for most skin types and can improve a range of skin concerns, including photodamage, and results in an overall improvement in texture and tone. This treatment provides instant radiance—tighter, smoother, brighter-looking skin after just 1 treatment. A series of 4 to 6 peels provides best overall results.

Latisse
LATISSE ® (bimatoprost ophthalmic solution) 0.03%, approved by the U.S. Food and Drug Administration (FDA) in 2008, is a novel treatment for hypotrichosis of the eyelashes. Eyelash hypotrichosis is another name for having inadequate or not enough eyelashes. LATISSE® is the first and only FDA-approved, science-based treatment to enhance eyelash prominence as measured by increases in length, thickness and darkness of eyelashes.
Available only through a doctor, LATISSE® is a once-daily prescription treatment applied to the base of the upper eyelashes with a sterile, single-use-per-eye disposable applicator. LATISSE® users can expect to experience longer, fuller and darker eyelashes in as little as eight weeks, with full results in 16 weeks. To maintain effect, continued treatment with LATISSE® is required. If use of LATISSE® is discontinued, eyelashes will gradually return to where they were prior to treatment over a period of weeks to months (average eyelash hair cycle).
To learn more about Latisse please click here

Microdermabrasion
Microdermabrasion may be done alone or in conjunction with light chemical peels for women seeking a smoother, more refined complexion. Many patients who suffer from fine lines and wrinkles, large pores, hyperpigmentation or sun damage, or superficial acne scarring will find this treatment to be highly effective.
Click Here for more information on Microdermabrasion